This memorial website was created in the memory of our loved one, Kyle Cox who was born in North Carolina on November 15, 1995 and passed away on February 15, 1996 . We will remember him forever.


Thanks, Heidi
Thanks, Becky
Thanks, Charli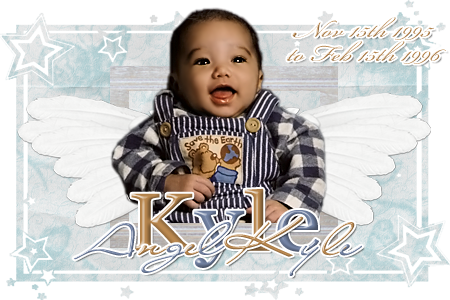 Thanks, Tastic
Thanks, Chrissy
If you like all the beautiful graphics above, you should come to www.catchycreation.com and register there.
They do amazing jobs on making graphics.